Greetings Brothers and Sisters  My name is Daniel, I'm a computer security specialist and hactivist
Have you need my service ?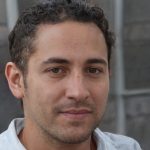 10 years of experience in the field of computer security .
I am part of the famous and unique Black Koas Computer in Berlin. Hacktivist at heart since always!

GROWTH HACKING

TESTING & ANALYSIS

SOCIAL ENGINEERING
wish you contact me for your Google visibility?
BSides DC 2019 - Preparing for Offensive Security Penetration Testing - Kali (PWK) course - OSCP
WISH YOU WANT LEARN INFORMATIONS FOR LINUX DISTRIBUTION